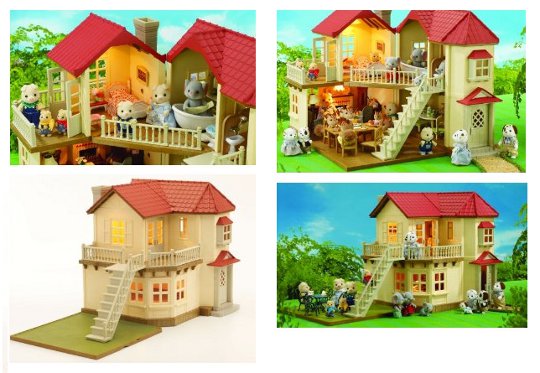 The Sylvanian Families Beechwood Hall play house is currently reduced from £59.99 to £29.99, a 50% saving of £30.
The perfect family home – although a little small for regular people, Beechwood Hall is still the perfect family home for Sylvanians.
It has 3 rooms upstairs plus a balcony, a landing area and 2 rooms downstairs . There's a large play area for the ground floor which can be turned over to create a green garden area.
It also has lights that light up – these require 2 X AA batteries, which aren't included.
Reviewers are generally keen on it, and particularly like the fact that it closes easily so can be used to pack away furniture, which isn't included, and Sylvanians too – who also aren't included.
I think it's quite expensive for essentially an empty dolls house, but then, it is a country hall, and it is for Sylvanias, so who'm I to argue. At least now it's half price.