Sudoku Cube For £2.49 @ Find Me A Gift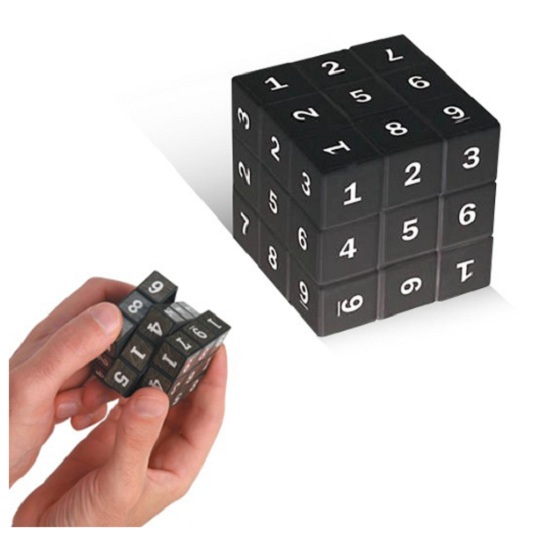 For an original present, particularly someone that has everything, how about the Sudoku Cube (the Sudokube) for £2.49 at Find Me A Gift. This cool cube normally sells at £4.99 but is 50% off saving you £2.50.
The puzzle world has not been hit this hard since the Rubiks Cube in the 80's. Sudoku is taking over the planet in plague proportions; I even know a nine year old that got a Sudoku book for Christmas! With that in mind they've decided to bring it up to 3D speed with the crazy Sudokube. This puzzle game is sure to be every bit as addictive as both the Rubiks Cube and the traditional Sudoku puzzle.
Perfect as a quirky present this cube should excite all fans of the Rubik's Cube or standard Sudoku. If you just so happen to be a fan of both, then the Sudokube or Sudoku Cube if you prefer will be the answer to your puzzle prayers. It's an ideal gift for anyone who loves a good brainteaser.