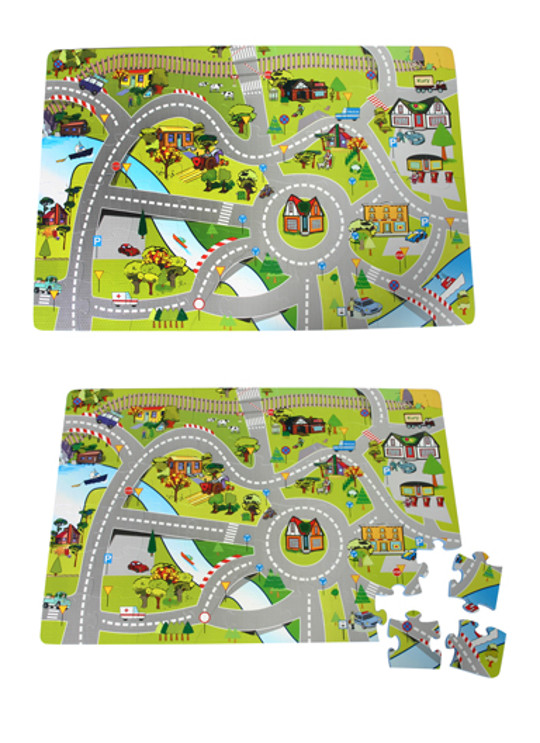 The Buzzing Brains 54 Piece Street Puzzle Mat currently available for £11.99 in the Kiddicare 'biggest ever sale' is reduced from £29.99, a 60% saving. 
I just love this map - slash -puzzle. Children's toys tend to be big and expensive, especially if they're good quality, so the ability to use one thing for more than one thing? Well, that' s just awesome, I think.
The Buzzing Brains Street Puzzle Mat is made from high density foam that is soft, safe, durable and non-toxic. Each square is a piece of a large puzzle and is water resistant and easy to clean. Kids can complete each puzzle or work together to join the pieces any way they like.
We have a big playmat down on the laminate floor in our living room, which is a huge floor-saver, because things like spilled water don't ruin the floor - assuming they're picked up in good time.  It saves the floor from a lot of abuse, actually, and I think it would be a lot of fun to have interchangeable floor mat/road/puzzle to play with. Love it.