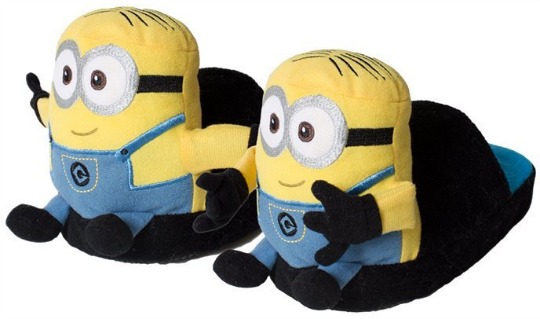 These aren't on a special offer or anything, but they are really cute. Stompeez Minion Slippers are new in at Argos, and are priced at £16.99 a pair.
These are child sizes, but parents with small feet are in luck, as they go from an XS (infant size 7-9) up to L (size 3-5). Any grown ups think they could fit into those? The link below takes you to the XS size, so you can use the drop down box to choose the size you need.
These are brand new stock so they are in every store everywhere I have checked, and you shouldn't have any trouble finding a pair. All sizes are also in stock for home delivery with charges from £3.95.
I was trying to work out from the picture whether these Stompeez Minions actually do anything, and after lots of internet research I've found at that their arms flap when you walk. And I thought they just kept your toes warm... :)