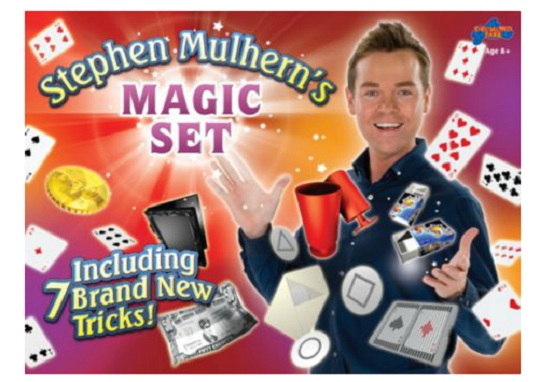 With a third off the Stephen Mulhern's All-Time Classic Magic Set at Argos now's the time to let curious minds figure out how some of those magic tricks work. The magic set was £14.99 but Argos has very nicely marked it down for all of us on a serious budget to £9.99.
This is the latest magic set from Stephen Mulhern who is the popular TV presenter and magician. He has put together this great set of his own tricks for your kids to learn and be amazed. The set contains seven brilliant new 'feature' tricks and plenty more magical mayhem that anyone can learn. And it comes with all the tools necessary to perform the tricks.
Great for all those budding magicians, your kids will love showing off the tricks they have learnt to friends and family members. And you can finally have the answers to some of those "how does he do that?" questions that you never had a clue about before.