Stats 7ft x 5ft Goal With Shot Rebounder For £29.99 @ Toys R Us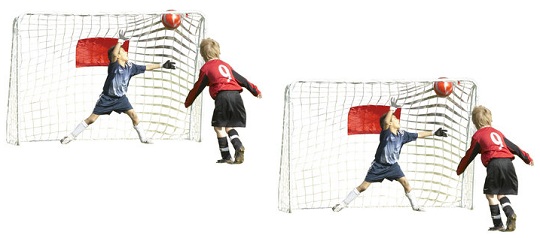 Save a smashing 50% on the outdoor Goal with Shot Rebounder from Toys R Us. This cool football net was £59.99 but is now half price at £29.99. That's a pretty neat saving on something that you know all the boys are going to love playing with for hours.
Get the kids outside and practicing their football skills with this sturdy all-weather steel football goal post. The next Beckham could be practicing in your back yard. Okay so not every child is going to become the next mega football hero that they wish they could be but they'll still want to practice and play games with their mates. These football net goalposts let the kids have all year round football training and scoring fun.
The set includes a rebounder target shot and an all-weather net. It folds for easy storage if you need to get it out of the way and the ball is not included with the set.
Happy scoring!