Star Wars Ultimate Lightsaber £26.50 @ Smyths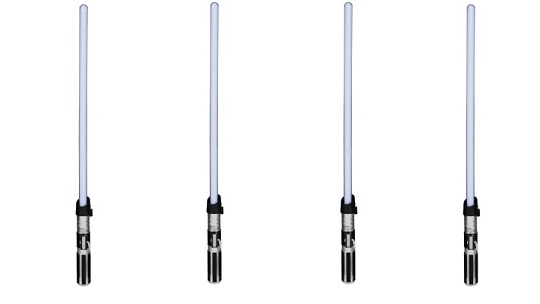 Fancy buying your little jedi a lightsaber this Christmas? Well Smyths is selling a very cool version for £26.50 instead of the usual price of £39.99. It has steadily dropped in price over the last while so you're getting a great discount here.
Click here to get the force with Smyths*
Now kids can pretend to be Darth Vader or Luke Skywalker or Princess Leia, any jedi they choose to be. They can be the galaxy's most powerful villain or the galaxy's most interesting young hero, and no we don't mean Han Solo, even though he is extremely pretty.
You can switch the blade from the red of Darth to the blue of Skywalker so you can even play around with the original three movies if you so wish. If you want to. I know the world is waiting to see what Disney will do with the next three..
Thanks to magoohouse at HUKD!