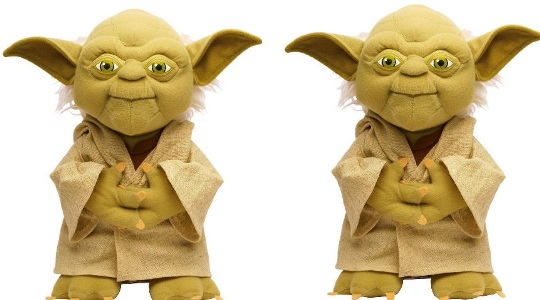 Tesco has reduced the Star Wars talking plush toys to only £9.97 each and then slapped on the tasty "get three for two" label as well. Not only do you end up with awesome talking Star Wars toys but you get one of them for free.
These are ace. I found this deal last year and remember thinking that it was soooo pants I had already sorted all my Christmas presents out. These are such cool gifts and not just for kids either. I mean, I grew up with Star Wars so these would make me very happy.
Can you imagine waking up to a plush little Yoda talking to you about the Force? Yeah. Or a little Darth yabbering on about your coming to the dark side while you make coffee? Oh yes. This is all too good for words.
Anyway, they each cost £9.97 and you can collect pretty much all of them in one spend under £20 really, well, three of them…
Thanks to wishihadadonkey at HUKD!