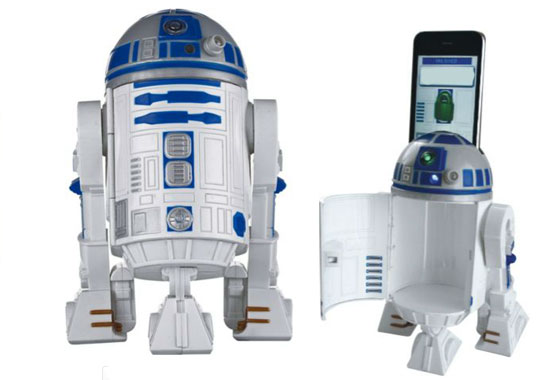 If you have some small items you'd like kept safe, and you believe that R2D2 is the only droid for the job, then you'd better get yourself over to Argos and hope some of your nearest stores have this Star Wars R2D2 smart safe in stock!
If you're been with us, at PlayPennies, for a while then you'll know of my love for Star Wars, and you'll know that R2D2 is my favourite character (ooooh, I have a real longing to just batten down the hatches, wrap up warm in cosy clothes, eat biscuits and ice cream and watch Star Wars movies all day now!).
However, even I'm not sure about this R2D2 smart safe - don't get me wrong, anything involving R2 is cool, but there's just something about this particular R2D2 item that's not doing it for me. He might, of course, absolutely appeal to you!
Basically, he's a little item safe that can only be opened via your smart phone and a four-digit pin.  He's described as being suitable for ages eight and older - just how many eight-year-olds have smart phones?! - and measures: H20, W13.5, D12cm.
He also needs three AA batteries, which aren't included, and you may have to hunt around for stock a little further away from your doorstep - use www.icheckstock.co.uk to help you.
Thanks to youchose at HUKD