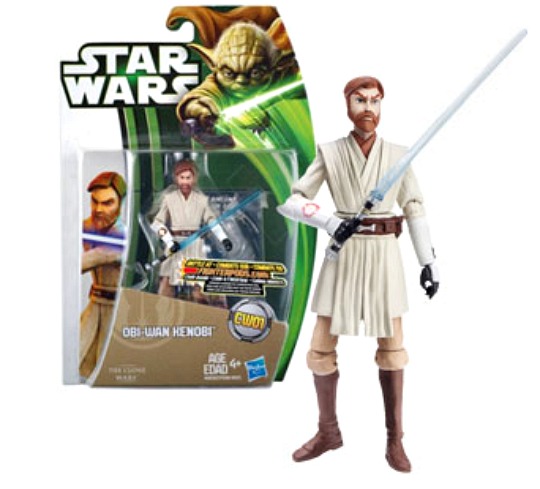 Home Bargains are offering a fab deal on assorted Star Wars The Clone Wars Figures right now. They're normally £8.99 but you can currently pick them up for just £4.99
Here's what the Home Bargains website has to say about them:
"These awesome Star Wars: The Clone Wars figures are rendered in careful detail to look just like the character in Star Wars: The Clone Wars movie. Arm them with their defence weapons or secret gadgets and prepare for battle. With parent's permission, you can fight online at fighterpods.com with the secret code that comes inside. Re-enact your favorite Star Wars battles or create brand new ones."

You get one figure in each pack, and they're suitable for kids aged four years and older.
My kids have amassed quite a collection of these figures over the years, and they certainly never tire of them.
At this price, they're great bribery tools for little people who need an incentive to save up their pocket money too!