Spooktacular 10% Off @ The Works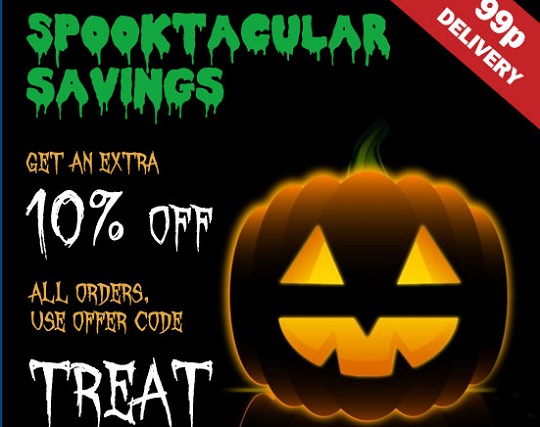 The Works is still running their 99p deliver special offer but now they are also taking an extra 10% off all orders using the voucher code below. This is a pretty sweet offer as you can just as easily nab some cheap Christmas gifts as you can Halloween goodies.
The special code that you need to save money on your shop at The Works is a very sweet TREAT. Enter that in at checkout and you will get 10% off your order. The deal expires on 31 October 2012 and I have taken a peek at some of the things you can get…
At the moment, The Works has kids books from 99p that include items like The Very Hungry Caterpillar and arts and crafts that are up to 80% off too. There are box sets from £3.99, adult books in a three for £5 deal and plenty more. In fact, you can totally fill all those Christmas stockings and most Christmas gifts with ease.