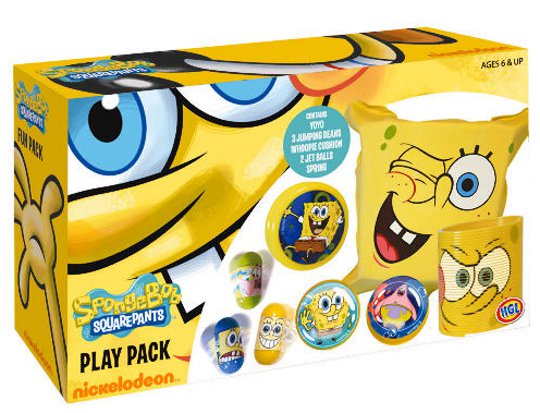 For Sponge Bob Squarepants fans, this gift set will be a real treat. It'll set you back £5 at Tesco, rather than the £10 it was.
This set is a great party idea, either for separating into party packs or giving a Sponge Bob fan as a gift.
The set contains an "assortment of cool Sponge Bob items", including a whoopee cushion, a spring, jumping beans and jet balls, whatever those are!
Aged for those over 6 years according to the box, the warning says suitable from 5 years, and not suitable for children under 36 months. Nothing in this set requires batteries, and there are no electronic features.
Reviewers have scored the Sponge Bob Squarepants gift set 10 out of 10 for design and build quality and 7 for entertainment value, but only one for educational value. So long as it's fun though, right!
You can click and collect free in store.
Thanks to lucerysmum at HUKD