Spiderman Boys' Blue Swimming Shorts £1.99 @ Argos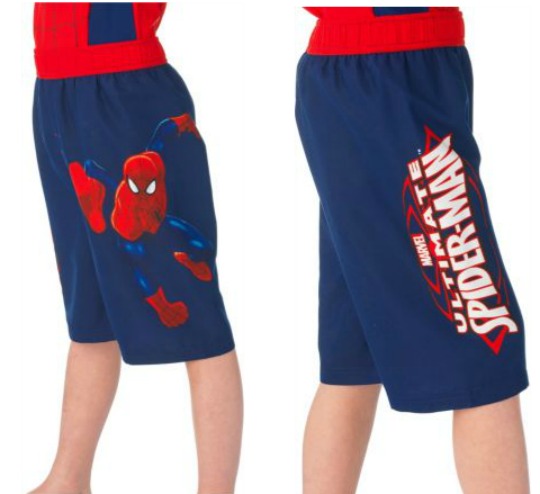 Reduced from an already reasonable £4.99, these are now just £1.99 and available in sizes 6-7, 8-9 and 10-11. The matching top is down to £1.99 from £6.99 and available in 8-9 and 10-11 only.
You can see the design of these quite clearly from the picture above and they're 100% polyester as most, if not all, swimming items are. The matching top has also been reduced from £6.99 to £1.99 but that's only available in sizes 8-9 and 10-11 years.
According to Argos they're available from age 4 up to 11 but I can only see the three sizes I've mentioned above in stock.
Cheap and cheerful to pick up if you've got any holidays coming up or just a keen swimmer in the family. Character items can be pricey, so it's nice to see these under £2 from Argos today.
Great reviews on these too, with both giving 5 out of 5.
You can reserve at an Argos near you for free - I've had a look around at a few postcodes and the stock levels seem decent – while home delivery will be dependent on your postcode but then you've got that £3.95 delivery charge on top.