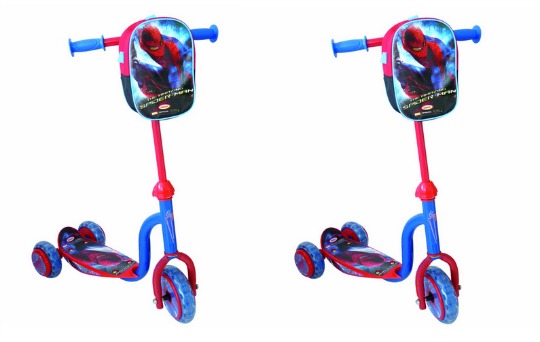 If you are looking for a scooter for a beginner then this is a fab price! The 3 Wheeled Spiderman Scooter with matching bag has an RRP of £29.99, and Amazon were selling it as that price for months. Recently it has been going down in price and right now it is cheaper than it has ever been, at a super cheap £9.94!
It comes ready assembled and ready to use, with the bag attached to the handle bars. It is suitable for ages 3 and over, and as it is a sturdy 3 wheeler it is a good choice for beginners. All the dimensions are on the website if you need to compare it to any others you have been considering.
If you are a Prime customer this will be delivered for free, otherwise you need to pop on something else to bump your order over £10 to qualify for free delivery.