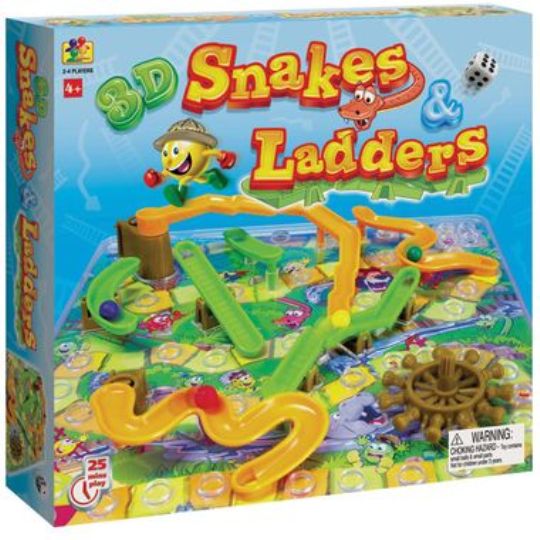 The classic Snakes & Ladders board game is given a cool 3D twist in this Spears 3D Snakes & Ladders game. And Tesco have decided to join in the fun by shaving £2 off the original price of £5.97 and dropping it to £3.97.
This game is a race around the board to the finish line with wriggly snake slides to fall down and straight ladders to climb up. It looks really cool actually, being able to slide your piece down the board or climb the ladders step by step.
The game is for two to four players and is suitable for kids over the age of five. It doesn't need batteries or anything awkward like that, and is easy to set up and play. I am definitely thinking of taking advantage of this deal, I reckon it will make a great present as well as hours of family fun at home.
Thanks to lucerysmum at HUKD!