Sparkz The Talking Dog £9.99 @ eBay Ocean Tree Trading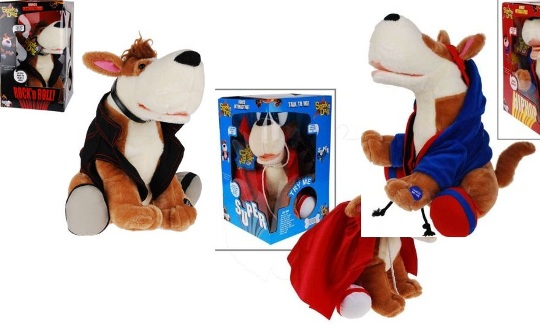 Amid the mad clutter of talking toys this Christmas comes another sweet little talking toy that may be slightly better just because it is so much cheaper! Here you get Sparkz the Talking Dog for only £9.99 including free delivery.
Click here to talk to a dog with eBay Ocean Tree Trading
There are three kinds of dog you can get in this range including Rock and Roll, Super Sparkz and Hip Hop. The dogs sing, dance, tell funny jokes and stories and wag their tails. What more could you ask from a furry friend? I mean, a real dog just drools on you…
The Rock and Roll Sparkz responds to questions like Who are you? and Are you a real dog? So kids can interact with him and enjoy having fun with him as they go. I have no idea what these dogs are like because the more expensive ones, like Cookie, really aren't all that so these could be awful. Either way, I am definitely grabbing some for this price…
Thanks to goonertillidie at HUKD!