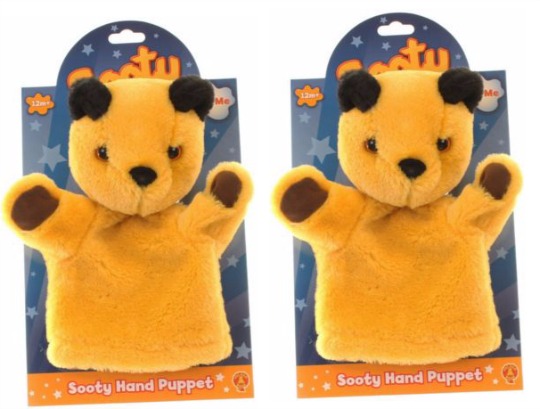 Think back to your youth. What was your favourite television programme? Mine just had to be The Sooty Show with Matthew Corbett. It used to make me laugh like nothing else and when I got a DVD of it, my kids were in stitches too. Go back in time and get yourself this Sooty Hand Puppet for just £6.99 from Argos. You also get FREE delivery included in that price. Nice! I actually bought my kids one for about £15 a couple of years ago, so this is a good deal in my eyes.
The Sooty Puppet isn't anything with sounds or flashing lights, but that was the special thing with Sooty's character. He was mute and expressed him self with movement and gestures which would have you rolling about the floor with laughter.
This puppet would be a nice present for someone's 30th birthday, as a blast from the past or as a nice introduction to one of the best televisions programmes ever for the kids. Sooty is suitable for children aged twelve months and above.