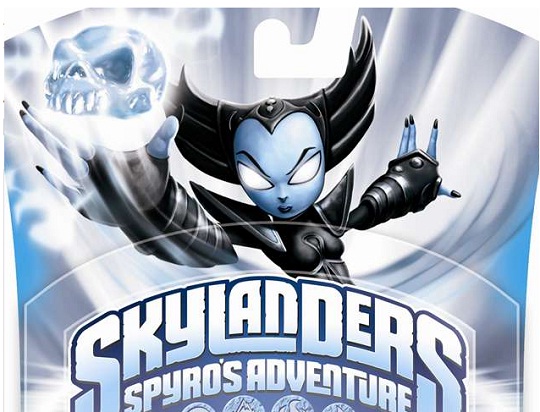 We don't own a games console, yet my son is still nuts about Skylanders. Is it peer pressure? Or just because the figures look so cool? I'd say it was a little from column A and a little from column B. This Skylanders Spyro's Adventure Character Pack (Hex) is on offer at Play.com for £5.49, including delivery. I've seen it elsewhere for as low as £6, but most places seem to sell it for aroud £7 to £8, and with other retailers you have to factor in delivery.
For generations, the Skylanders have used their magical powers and weapons to protect Skylands. But now, an evil tyrant has frozen them and banished them to Earth. Only you can put them on the Portal Of Power and bring them to life to save Skylands forever.
Build the ultimate army of Skylanders - 30+ Skylanders to collect! Each Skylander has their own unique powers and abilities to enhance your game play experience and save Skylands.
Skylanders Character Packs, Triple Character Packs and Adventure Packs are compatible with all console and handheld versions of Skylanders: Spyro's Adventure.
Skylanders: Spyro's Adventure - Character Pack includes:
1 Skylanders Character Interaction Figure
1 Trading Card
1 Sticker Sheet
1 Web Code
Thanks to gpar11 at HUKD!