Silver Cross Surf Doll's Pram £35.99 Delivered @ Amazon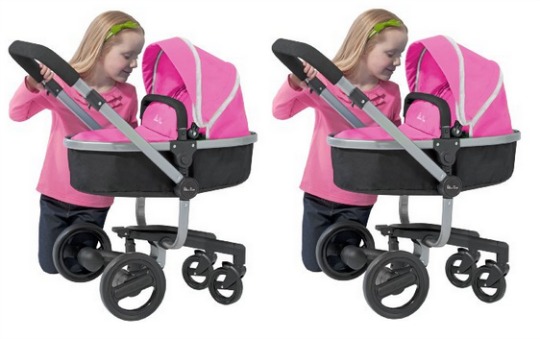 I am not sure that doll's prams come much cooler than this. This Silver Cross Surf Doll's Pram is seriously on trend, and is now only £35.99 at Amazon. Plus don't forget that because it is over £10 you get it delivered for FREE with Amazon's Super Saver delivery. This very same doll's pram would cost you £64.99 should you go to the Early Learning Centre or Mothercare. You really can save money with bargains like this.
This Silver Cross Surf Doll's Pram is an exact replica of the real baby pushchair. The pram body can be parent facing or can be reversed to face the big, bad world. Wow!
The pram can be tilted and converted into a pushchair. The handle height is 78cm and it doesn't appear to be adjustable but they do recommend that this doll accessory is suitable for children aged three to eight years old. This comes in a hot pink colour and I must admit, I am absolutely sold on this, I just need to find a little girl to buy one for!
Thanks to Kailey over on our Facebook page!