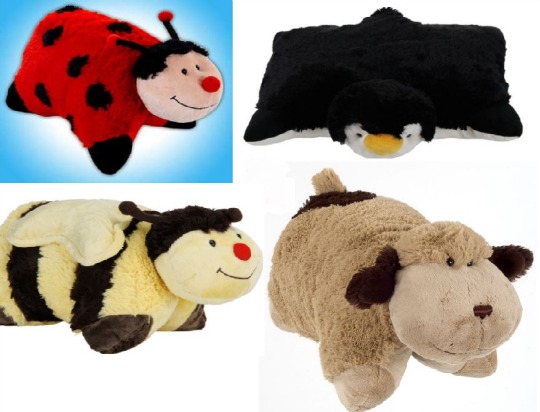 At this time of year, kids love coming in from the cold into their warm homes. They like anything soft and cuddly, shape it into a pillow and an animal, then you are onto a winner. These Pillow Pets have been halved in price over at Tesco Direct, from £15 to £7.50. This is a good price, but I am not sure they are worth the £15.
The Pillow Pets that are reduced are the Bumble Bee*, Dog*, Unicorn*, Ladybird* and my absolute favourite, the gorgeous Penguin*. Whilst these Pillow Pets are essentially another cuddly toy, they do function quite well as a travel pillow. All of my boys have one, and they really do save aches and pains caused by sleeping in the car.
They are suitable from age three years and above. I will warn you, if your kids are like mine when they sleep these will get covered in drool frequently. Not sure they advise to machine wash them, but I just have to or they'd be fit for the bin by now.
Each Pillow Pet is extremely soft for little perfect faces to rest on. They fold easily and fasten by velcro. They are fine to bundle in the car, without a bother.
You can collect your Pillow Pet for FREE from your local Tesco store or pay £3 to have it delivered.