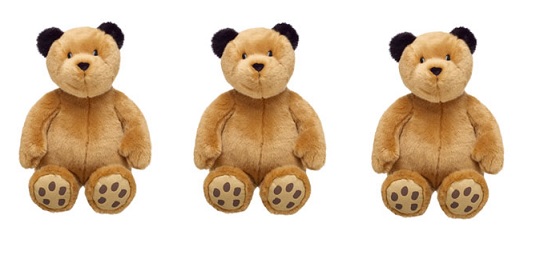 Right so, this offer will expire by the close of play today so if you want to take advantage of it, you'll need to move quite fast. You will get selected Friends at £12 each instead of their usual price of £13.50 and selected outfits will be 2 for £12 in this offer too.
You can get the 43cm Tropicolour teddy, the 38cm Heart Great Britain bear, the 41cm Paddington Bear, the 38cm Winter White polar bear, the 41cm Smurfettem the 38cm SpongeBob SquarePants, 46cm Patrick as the toys included in this special offer. I find the Smurfette to be really badly put together if I am honest.
Out of the clothing you will get dresses, trousers skirts, shirts and sets for £6 each which means two of them will set you back £12. A total buy of one bear and two outfits is £24 so you can get a great pressie for a bear loving kid at a pretty decent discount.