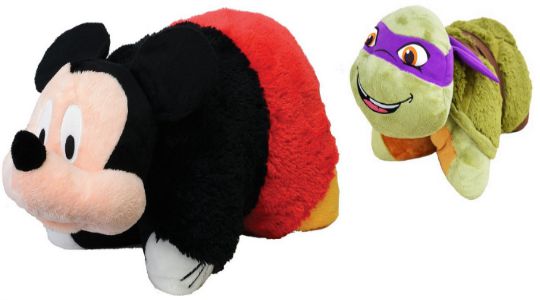 If you have a little one that like their cuddly toys or falls asleep in the car, on the sofa, watching television, then you need to get them a Pillow Pet. My eldest boys both had one when they younger and loved them. Amazon have a selection of Pillow Pets that look like some of our children's favourite characters. They start from only which is great for these special ones. You can get the bog standard ones for that price but not these normally.
Here's what Amazon has to offer in the way of fancy Pillow Pets:
Delivery is FREE if you have Amazon Prime or spend £20+. If you don't have AP and you don't want to spend all that, then delivery costs £3.30.