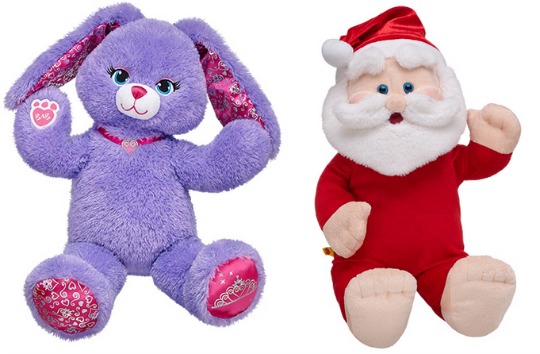 Build A Bear have launched a special two day offer, where selected bears have been reduced to just £9 and certain items of clothing are two for £12. This is a FANTASTIC offer! How do I know because two of the "bears" in the offer, we bought by myself on Saturday in a Build A Bear store but cost me the best of forty quid. Excuse me while I scream in rage!  Seriously though, these bears have up to 45% off!
Normally I wouldn't bat an eyelid at cuddly toys, and I always feel like they just end up cluttering bedrooms. With the Build A Bear ones, my kids go daft and they do play with them, so I really don't begrudge paying the money for them, and usually they don't come cheap.
The quality is super on every item I have purchased from Build A Bear. I can vouch that out of this range of soft toys, that certainly the 38cm White Winter Polar Bear* is lovely, as is the Pawrincess Bunny*. They are most definately worth £9 each.
Postage costs £3.50, but you are still getting one heck of a bargain even when you factor this in!
Thanks to bestestbud85 @ HUKD