Scooby Doo Pillow Pet £19.99 @ Amazon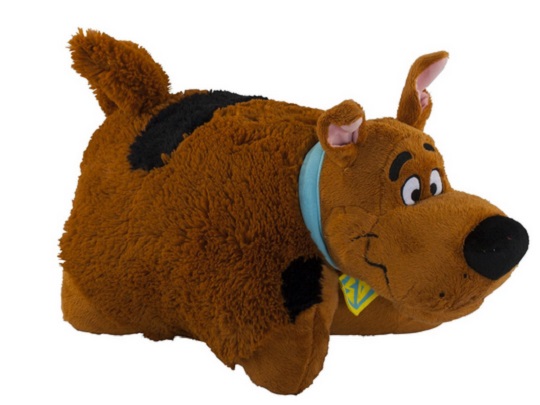 My daughter loves Scooby Doo, loves him. And I am inclined to agree with her. The show is ace and the merchandise equally fun. This particular toy is a genius one for Christmas as you'll no doubt be driving long distances to family so why not make it comfortable?
The Scooby Doo pillow pet is down from £24.99 to £19.99 with a saving of £5. It is made of high quality, super soft chenille and is totally the cuddliest thing ever. Just look at him! The fastener is made of Velcro so you can fold him and unfold him whenever you want and snooze in comfort and doggy style.
I absolutely love this chap and he is definitely going into my Christmas gift pile. My daughter will probably want her for herself but I think this one is going to be a special little present for me.