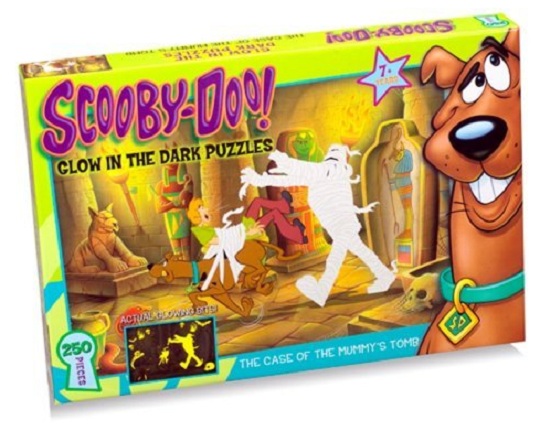 When I first saw the Scooby Doo glow in the dark puzzles * I nearly fainted with delight. How I wish toys like these had been made when I was a kid. I think I would have died from happiness if I'd been given a glow in the dark puzzle for Christmas.
Amazon is selling a range of these Scooby Doo glow in the dark puzzles at the moment and their prices range from as little as £3 (some are on sale) up to £10. All of the ones that I can see come with free delivery too, which is a very nice bonus indeed.
The puzzle itself comes in a sturdy box that has withstood quite a bit of abuse since we opened it. This is a really good sign as there really is no other way to store puzzle pieces once you're done. The pieces are made from a very robust cardboard too, something that I was impressed with.
You can get puzzles that are very poorly made with images that peel off the base easily, and this is not a great thing when dealing with a puzzle aimed at kids, even if they are in the older age group and less inclined to eat the pieces. Ours are still holding steady and they've been attacked by a rampage of kitten.
The puzzle itself is quite tough. My daughter did find herself challenged by this as many pieces look identical. One big negative is the fact that the main picture on the box has had all the corners covered with marketing speak which made it extremely hard to build the outline. However, the puzzle works a dream and the glowing pieces look amazing in the dark.
Overall I would give the Scooby Doo glow in the dark The Mummy's Tomb puzzle a hefty 8/10. The price is right, the quality spot on and the cool factor through the roof.