Science Museum - Illusion Science £5.50 @ Amazon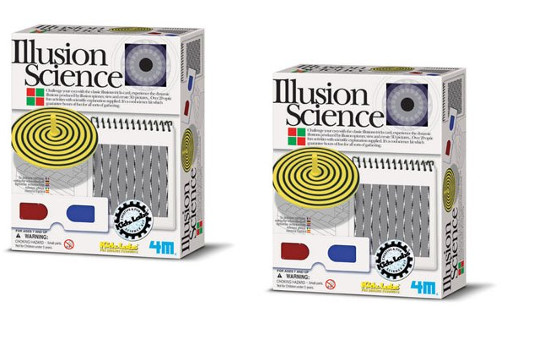 Amazon have reduced the price of the Science Museum Great Gizmos 'Illusion Science' set to £5.50. It's still £9.60 on eBay and £9.99 at Play.com, so even with £3.30 delivery is £8.80, unless you add it to another order over £10, then it's a pretty good price, and a lovely stocking filler or gift. 
Challenge your eyes with the classic illusions trick card, experience the swirling illusions produced by the illusion spinner, and view and create 3D pictures.
This set from Great Gizmos includes over 20 optic fun activities, all packed in a neat carry pouch.
The set contains one set of illusion trick cards with more than 15 illusion tricks, one spinning tops card with four spinning illusion cards, 3D picture cards, stencil, two markers for making simple 3D pictures, 3D glass, pouch, and detailed instructions, all of which should provide hours of fun.