Schoenhut 18 Key mini Grand Piano £26.05 @ Amazon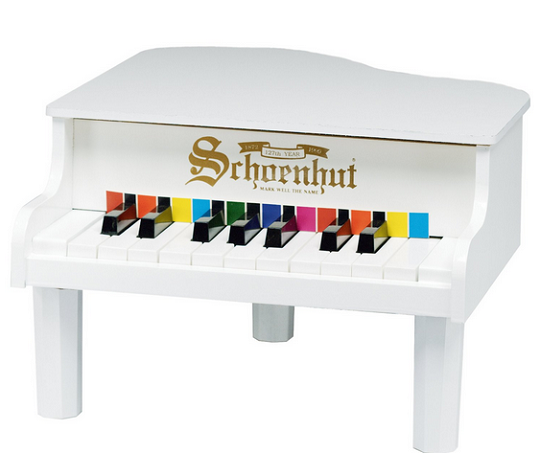 This is a very cool toy that usually retails for around £89.99 but is now down to £26.05 on Amazon. It's a saving of £63.94 and 71% and they are rapidly selling out so hurry!
Right, so this is an amazing little doodad and the ideal way of introducing a child to the world of music. It says they only have a few left in stock, but they have said more are on the way so you should be able to get one at this price for a while yet.
The toy is fun, educational, durable and beautiful and it promotes hand-eye co-ordination, develops musical creativity and is an awesome gift for any child. It comes with the Schoenhut's patented learning system too, which makes it a phenomenal gift really, perhaps something to set aside for Christmas? It also comes with free delivery so the savings keep on hitting home.
Thanks to ftrdesk at HUKD!