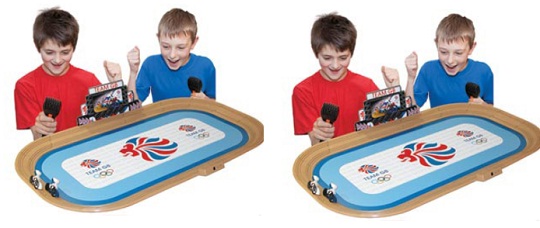 The Entertainer is selling the rather awesome (I think anyway) Scalextric London 2012 Velodrome Cycline set for £19.99 instead of £69.99. You will need to pay delivery charges, but honestly the saving here is so tasty that you really can't complain.
Pedal to glory with the Scalextric London 2012 Velodrome Cycling set. You use your controller to spin the cyclists around the 272cm long velodrome, leaving one another chasing shadows and trying to be the one who roars to the finish line first.
You'll need a space of 105x61cm to set the entire set up and a mains plug to give power to the bikes. The set is suitable for kids over the age of four and the circuit is even banked realistically, to give that cool Velodrome at the Olympics feeling. This would make a great Olympic souvenir but I don't think I would have spent nearly £70 on it at full price.
Thanks to Ashburnham1 at HUKD!