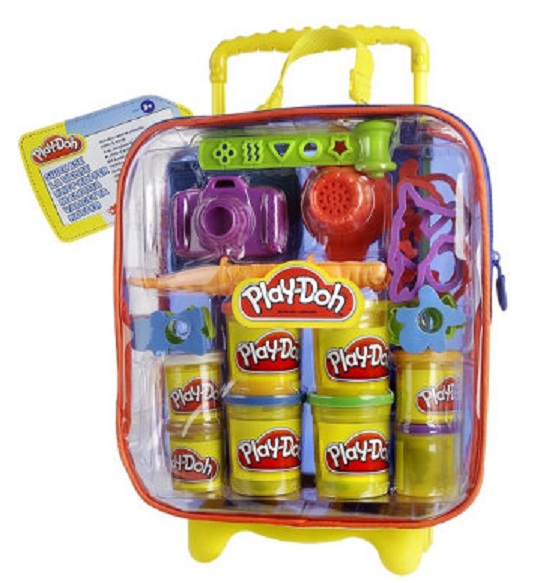 Keep your kids busy for hours while you get some much needed down-time! Mothercare has slashed £15 off this grown-up looking suitcase filled with play-doh and shaping utensils. Previously £29.99, it's now selling for just £14.99. What a bargain!
Here's everything you need for the perfect play-doh holiday! This fun suitcase looks just like carry-on luggage - it's even got a pull-along handle. Best of all, it's filled with play-doh modelling compound and tons of fun accessories. It includes four 130g tubs and four 53g tubs of modelling compound, camera, extruder, roller and more. Your kids will love making animals, aliens and other imaginative creations and when they're finished they can pack everything back into their suitcase so their play-doh doesn't dry out and flake all over the place. So go on holiday with this suitcase that makes packing for a long trip fun.
Don't forget that you save 15% when you spend £100 or more on qualifying products. The discount will be automatically applied once you have added £100 or more of qualifying products to your basket. Offer ends Tuesday 27th August.