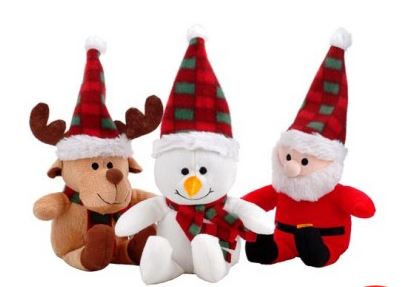 On a scale of one to ten, we think the Santa, Reindeer and Snowman soft toys at Poundland are just beyond cute and for just the £1 you'd expect. Apparently they also have penguins, polar bears and seals.
You know when something is just so cute and so sweet that you're trying to think of ways to use it or someone to give it to? Well, that's me and these right now!
There's not a whole lot of information on these to be honest, but they're £1 plush toys. The rest isn't too hard to figure out, frankly.
Whether stocking fillers, or themed play or whatever it is, if you're passing by Poundland, grab one. They're so lovely.
Thanks to twinkleplease at HUKD