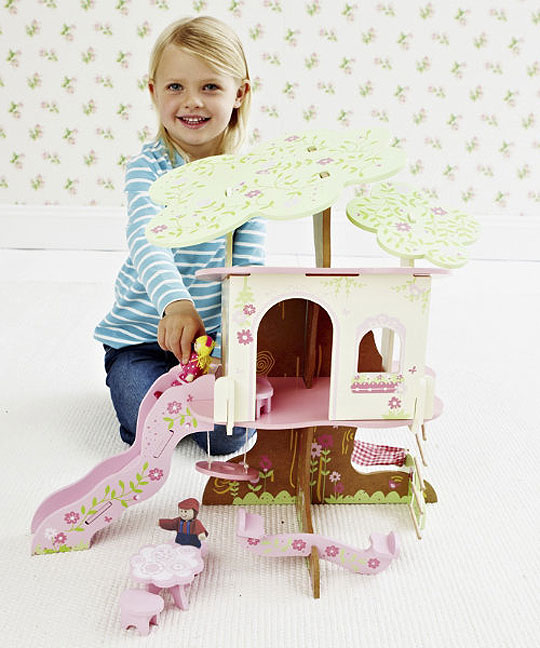 Mothercare are selling this Rosebud Village Tree House for half price, £20 instead of £40.
Despite not being the sort of girl who ever wanted to play with dolls or dolls in their houses, this Rosebud Village Tree House looks quite lovely.
It's made from wood (always guaranteed to win brownie points with me) and is a very pretty pastel pink colour with dainty flowers painted on it.  The roof is a very pale green, again decorated with a flower design, and is in the shape of flower petals.
There's a slide, a see-saw (I still love playing on see-saws!) and there's also a flower-shaped table and two stools for the two wooden doll residents to sit at and have tea, with an additional couple of stools for guests.
The living quarters of the house are accessible via a rope ladder and there's a swing too, for swinging away during long, lazy evenings after dinner.
Delivery within the UK is free, as is in-store collection and there's even an international delivery option if you happen to be a visiting us whilst overseas - I have no idea how much it costs, but it's a service that's there if you need it.
Thanks to nkje02 at HUKD