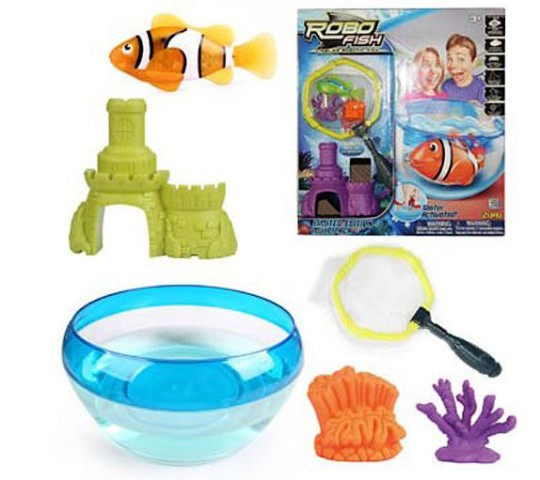 The Entertainer has up to 25% off a whole range of Robo Fish, with prices starting at £6. Delivery needs to be factored in at £2.99, which certainly isn't the worst out there, but there's a free click and collect option too, if you have one of the many stores near you.
I half suspect that these are 'last season' Hexbug fish, as I know there's a new range coming out this year, but that barely matters to your young aquatic enthusiasts and there's certainly nothing wrong with these. They provide a great introduction to having fish, and they can't die. Well, they can, but they're easily replaced with the exact same thing.  The tanks require no cleaning, and there's no ongoing running costs, like food, pumps and warm water plants!
Using electro-magnetic propulsion to move about underwater, this first water-born Hexbug can dive, turn around and swim up. It requires 2 batteries to do this, and they are included in the purchase.
You can purchase single fish with this offer, or there's an option of a tank with fish, or even a Robo Fish Limited Edition Bowl, complete with net, fish,  coral, and a castle.