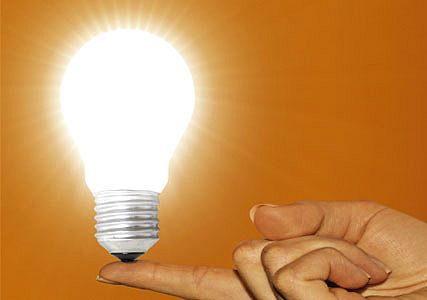 We adore creative projects and creative products so when these wafted into the PlayPennies offices there was a bit of a scuffle over who got to review them. BrightMinds have some fab products that are perfect for kids of all ages and even more perfect for the upcoming Mother's Day celebrations...

These huge paper flower making kits are a stunner, just lovely ideasfor kids to make for their mums. The little tears and wibbly bits will make your heart melt when you realise how much effort they've put into making them. Each kit comes with lots of brightly coloured tissue paper, three patterns, 30 pipe cleaners in a variety of colours and easy instructions.
This is a gift better suited to little ones over the age of five – below that could mean more squishing and less making. We sent our pack of Giant Paper Flowers to Kelly in London. She has a seven year old boy and we thought that this would be a good test. Is this just a girly product?
"Maybe not the first craft pack you'd think of giving to a little boy, but my almost seven year old loved it!" said Kelly, "The size of the paper blooms kids can create, and the range of paper colours, somehow takes away girly connotations."
So, these are a great kit for both boys and girls who want to make something magical for their mums. The adorable carry bag makes it easy to transport them around the house and store the extras and, for £9.99, the entire kit is a bargain.
"My son is desperate to perfect his technique for a Mother's Day bouquet," said Kelly, "This is a great product with really generous contents."
I managed to finagle this set for me and my three year old to play with at home. When it arrived I was impressed. The six stampers come in a solid wood purple box making it extremely convenient for mums that can't get their kids to tidy up, and also limiting stamp damage to the sofa.
On that note I must add that the enthusiastic stamping of my offspring did result in my carpets, leather sofa and rather lush Issey Miyake coat getting splots of flower-shaped ink on them, but they wiped off, washed off and panic scrubbed off in an instant.
The six different stamps included have a smiley face, flowers, paw prints, hearts, butterflies and lips on them. They stamp really well and are actually not as smudgey as I've seen with other stamping kits. They are also the perfect size for little hands. My toddler was delighted.
The only negatives that I found were that the inks quickly dried out, but that was largely due to user error than anything else. Needless to say, the stamps were a huge success and she now has to stamp all letters and cards before I can post them. Made for an awkward moment when sending her school applications...
Also priced at £9.99 I think they are good value for money when you consider that they're made from wood, come in a neat storage case and will last you forever.
And Finally
These are lovely products and the site is packed full of all sorts of options for you and your kids to enjoy. I am particularly in love with the idea of dads and kids making yummy gifts for mummy, they are the best gifts of all.