Further Reductions: Now Up To 60% Off Children's Items @ Marks And Spencer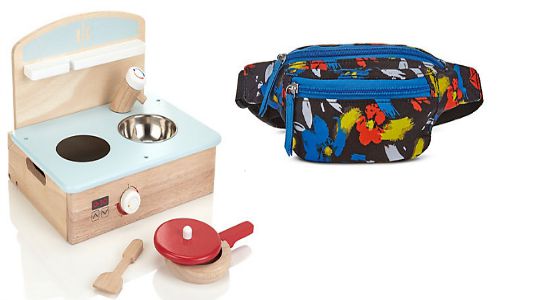 We just LOVE how Marks and Spencer do a SALE! They launch it and ten days to two weeks later, they slash the prices even lower. Just now they apparently have up to 60% off but I have found items with as much as 70% off! It's well worth a look and I am particularly impressed with the toy reductions. Seriously, go check it out.
Marks and Spencer are not often regarded as the cheapest when it comes to children's clothing but their reputation for quality is still there. This sale enables us to get high standard clothes at low prices.
Check out these toy bargains in the M&S Sale: Daisy Doll* was £6 now £2, Princess Pink* was £8 now £2, Emily Button Sticker Book* was £4 now £2, Dragon Toy* was £10 now £3, Lion Soft Toy* was £25 now £8, Wooden Tool Bench* was £100 now £34, Mini Kitchen Top* was £35 now £11, Whale Soft Toy* was £19.50 now £5 and Cactus Throw Game* was £20 now £8.
You can Click and Collect your Sale Bargains for FREE from a Marks and Spencer near you or pay £3.50 for home delivery.