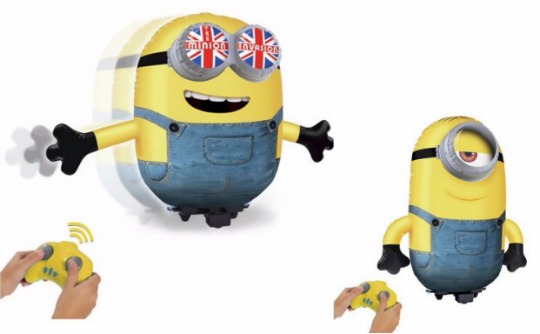 These look like an absolute hoot. I just know that if I bought my boys one each for Christmas that they would just erupt in laughter. These Radio Controlled Inflatable Minions in Bob and Stuart are now only £19.99 at Argos. That's a heck of a lot cheaper than most other places that are selling them for around the £40 mark. I can see these selling out, there's plenty of stock at the moment, but I reckon that'll change once folk realise just how good a deal this is.
The Radio Controlled Inflatable Minion comes with a controller which enables it to move forward, back, left, right and spin 360 degrees. These minions also speak in their trademark language.
They are inflatable and blow up to jumbo size, the good news is that when not in use they can be deflated for easy storage. The more I look at these, the more I am convincing myself that I need one.
You can Reserve and Collect the Radio Controlled Inflatable Minions for FREE from an Argos store near you or pay £3.95 to have them delivered to your home.