Half Price Uno Blast Card Game Now £9.99 @ Bargain Max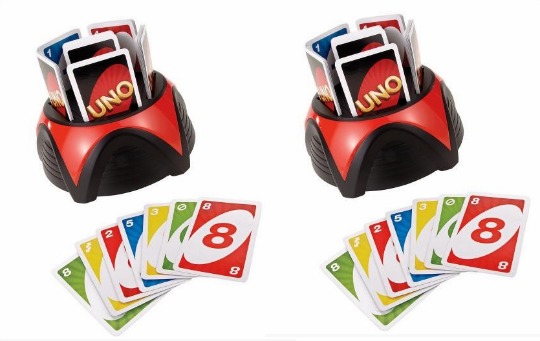 I love a new family game at Christmas and any kind of Uno game always goes down well in our household. My sister thinks of herself as an 'Uno pro' so we always have fun making her realise otherwise :-) I am definitely getting the Uno Blast Card Game, it looks great fun and even better it is a cracking price. This game normally retails for £19.99 but right now at Bargain Max you can pick this game up for just £9.99!
Innovative UNO family game offering an exciting and unpredictable way to play! When players don't have a card, they must draw one, place it in any slot in the Card Blaster and hope it doesn't shoot out every card or you must add it to your hand. It's an absolute blast to play, and fast fun for everyone.
The perfect game for finding out who is the truly competitive family member! There's sure to be plenty of laughs!
Home delivery is £3.99 on this item or becomes FREE if you spend £40 or more.