Up To Half Price For Half Term @ The Works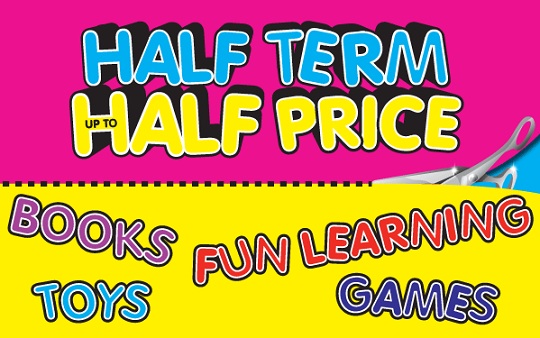 Get up to half price off some fabulous goodies at The Works and it's just in time for Half Term. They've got a huge range of books, arts and crafts, toys and games at ridiculously low prices to keep the kids entertained.
The Work's is one of those awesome sites that you can get just about anything on. They're particularly good at selling stuff to keep the kids busy and beat the boredom. They're also always really good value for money. I love browsing through the site and being amazed at how crazily cheap some of the stuff is. The Disney Princess Storybook Collection for example is normally £6.99 but they've got it on sale for £2.49, it's incredible.
Along with great savings on books you can always get fun stationery and arts and crafts goodies from them. The Invisible Ink set is just £1.99, reduced from £7.99.
Go have a browse through and see what amazing deals you can find.