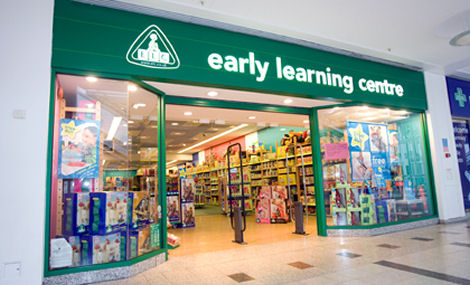 What are you going to be doing this bank holiday weekend? BBQ? Out in the park? Forget about all that sun and stuff (besides it is a UK bank holiday weekend – you just know it is going to rain). Go grab yourself a bargain. Half price toys. At the Early Learning Centre. Seriously is there anything else you need to know?
Even if I am not looking to buy a toy, a stop in the ELC store is always a must when we're out shopping. My son will happily spend a good hour playing with the toys they have out. Although it can be hard to get him away from the Thomas the Tank Engine table with its tracks, bridges, tunnels etc. It does leave me plenty of time to browse through the shelves in peace. This store always has an excellent range of good quality toys, and stacks of craft supplies and ideas.

So it is a double plus then to find out when they're having a sale. For this bank holiday weekend only, the store will be running a half price sale on selected lines of toys. It's also taking 10% off all pushchairs for the weekend.