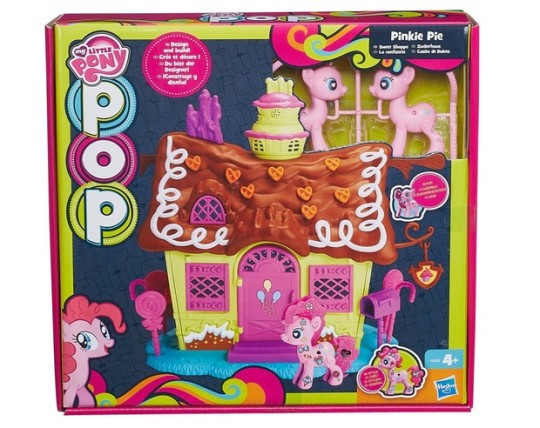 The My Little Pony Pop Pinkie Pie Sweet Shoppe Playset is down to £9.99 at Amazon, reduced from £19.99 but it's over £20 everywhere else. If you don't have Prime or don't top it up to over £10 you'll have to pay £3.30 for delivery. Alternatively you can grab a 1p sim card- that'll do it too.
My daughter saw a My Little Pony toy in a charity shop window a few weeks ago and she was all over that. I don't even know when she watched the show, but she pretty much gave me the run down of that horses pedigree!
This play house is easy to snap together, and your Pinkie Pie Pony can be customised to look just as sweet with the hair, tail and stickers.
Every adventure will be more delicious than the last with the Pinkie Pie Sweet Shoppe play set.