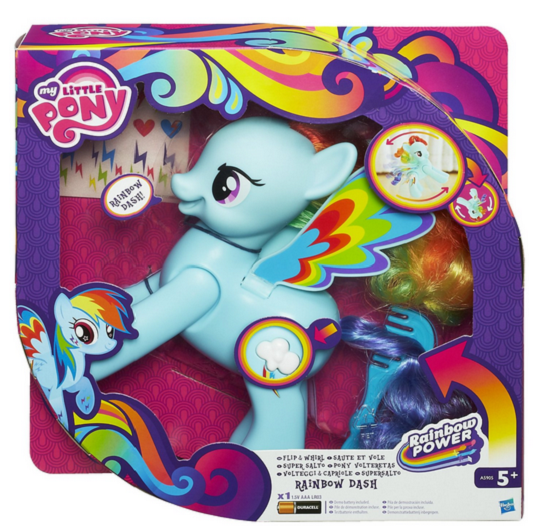 Amazon has dropped the price on the My Little Pony Feature Rainbow Dash from £21.99 to £16.49 which is a saving of £5.50 and 25%. Good saving and it comes with free super saver delivery too.
The My Little Pony Rainbow Dash feature set is a winged flip and whirl Rainbow dash figuring that can do special tricks. You can sit her down and watch her flip and she will fly around and land on her feet. So cute.
The set also comes with a rub-on design sheet that kids can use to personalise the toy and decorate her as they want. She is ideally suited for kids over the age of five comes with the tricks, instructions on how to get her working, stickers to decorate her to your own personal standards and a comb for brushing her  long and beautiful mane.