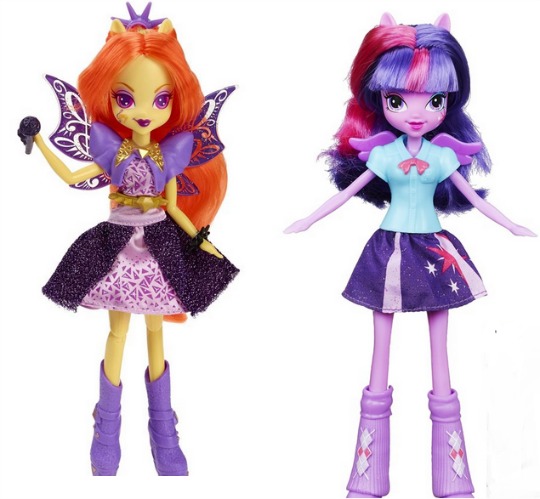 I have studied these My Little Pony Equestria Girl Dolls at length and I am still none the wiser as to what they are. What I do know about them is that they have proved to be super popular this Christmas. Smyths have a few of them reduced to £9.99 just now, which is ace, especially since one of them would normally set you back £24.99.
The best buy out of the three I have found at under a tenner has to be the My Little Pony Equestria Girl Doll that Rock* as she sells for around the £25 elsewhere.  I am not sure why she sells for more than the other dolls but she does.
This My Little Pony Equestria Girl Doll* is my favourite one, because I think she looks a bit punky. She doesn't come with any accessories by the looks of it but is bright, colourful and garish like all of the others, so I am sure she'd go down a treat.
Finally, the third one is called My Little Pony Equestria Girl Doll Twilight Collection*, she is VERY purple.
You can save on delivery charges by click and collect from your local Smyths store, or pay £2.99 to have it straight to your front door.