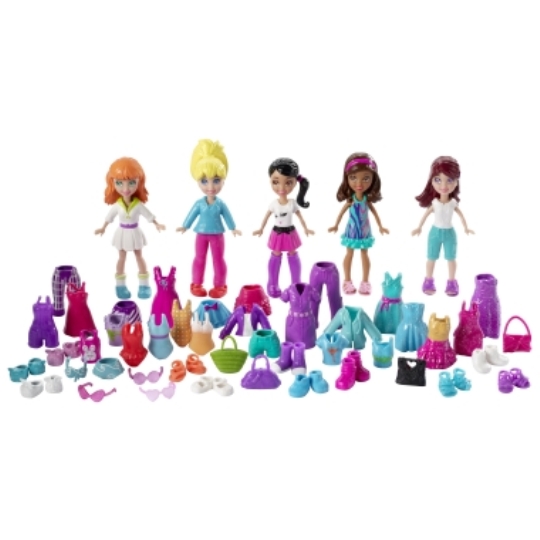 I recently took advantage of the Polly Pocket Super Fashion Collection deal that is running at Argos right now. The entire box of Polly Pocket goodies has been reduced from £43.98 to £16.49 which is substantially less than half price. My daughter begged me to take her to buy this with her pocket money and now, five days later, I can tell you what the pack is like.
First off I have to say that there is no way on this Earth that I would spend nearly £50 on this kit. At the reduced price it is just about value for money. The Polly Pocket kit comes with five dolls and loads of accessories and within 24 hours one of the head connectors had broken as had the strap of one of the dresses. That is ONE DAY later!
The concept is genius, I will grant you that, and the texture of the plastic outfits is awesome. You can slide them on and off, enjoy changing outfits for ages, and really get into the whole thing. Even I enjoyed playing with them and my daughter! It brought out my inner child.
The dolls are ace but can't sit down or stay standing and some of the outfits are fiendishly difficult to put on – especially for a six year old. However, my daughter absolutely loves these Polly Pockets and their fashion accessories. She plays with them constantly and for that alone I have to give them a final positive result.
I think that if you can get Polly Pocket sets on sale, then they are worth the spend as they offer fun and imaginative play. I wouldn't advise spending £40+ on the bigger kits though, rather wait until they are on sale and grab them then.