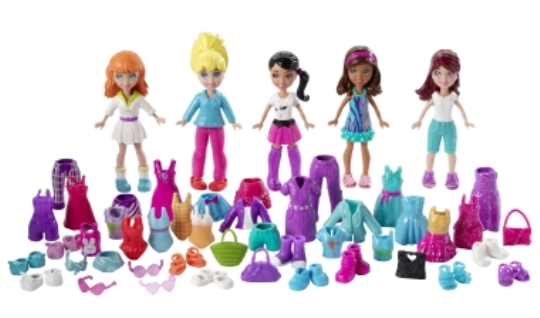 This is an excellent deal from Argos, especially if you have a little girl to buy for. The Polly Pocket Super Fashion Collection is worth £40 but it has been dropped to a fantastic £16.39. You get a lot of Polly Pocket for this deal so it is a scorcher.
A girl can never have too many outfits and with this Polly Pocket super fashion collection she never needs to worry about having nothing to wear. The kit includes five dolls with five day fashions, five night fashions, five beach fashions, and five sleepover fashions.
Kids can dress Polly Pocket for any occasion and with this kit they pretty much have an entire Polly Pocket collection in one go. This discount is brilliantly low and you can also see other Polly Pocket discounts on the site such as a car, house, swimming pool and house.
I am very tempted to get this set for my daughter's birthday actually!
Thanks to lucerysmum at HUKD!