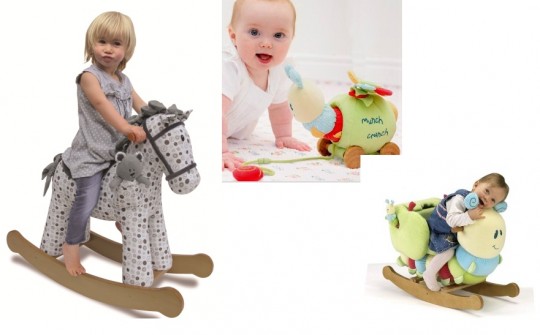 This is a lovely discount for all PlayPennies readers and it is our very own exclusive. You get 20% off all the items in their online store using the code we have outlined below for you. This discount does not include postage and packaging but it does take a nice slice off the total price.
The PlayPennies exclusive code is valid for the entire month of October and is ideal for snapping up those last minute Christmas gifts or birthday presents. Or even just something lovely for your little darling.
• Discount: 20%
• Promotional code: PP10
• Expires: 31 October 2011
Little Bird Told Me has a lovely range of activity playmats, infant rocking animals, rocking horses, infant toys, cot musical mobiles and baby accessories to choose from. And, to activate your promotional code, they even have a Click here section so you can get it into the system right from the start.
There is such a cute range here and this is a lovely PlayPennies Exclusive. Oh, and you can also find them on Facebookif you fancy finding out about special offers and new products before anyone else.