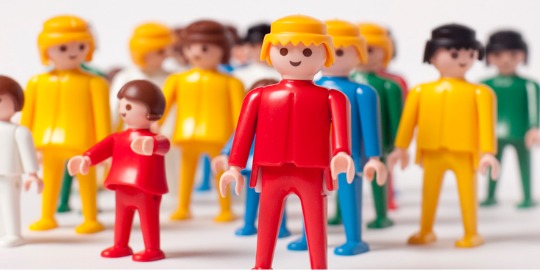 Playmobil are doing another of their huge sales to clear out stock from their warehouse. This is lines that have damaged boxes, are discontinued or are just on clearance. Unfortunately you cannot order by email or online, you need to phone up to place your order. Postage and packing will add £5 to your order. Stock goes super fast because of the big discounts, so you'll need to be quick. If the phone is engaged it's just a case of keeping trying. Good luck!
Telephone Playmobil Customer Services on 01268 490184 to order.
It's a big list, and apologies for the formatting. They are listed by the Item Number, Description, Original Price, Then Reduced Price where the information is available. Here we go!...
Damaged Box
4221 Ambulance Was £42.99 Now £21.50
4774 BARBARIAN TAKE ALONG FORT Was £9.99  Now £5.00
4780 Kids with motorbike 2.99 1.50
4785 Girl with Goats 2.99 1.50
4786 Deep sea diver 2.99 1.50
4789 Samurai Fighter 2.99 1.50
4889 LITTLE ANGEL AND SANTA CLAUS 6.99 3.50
4940 Princess with Vanity Station Egg 6.99 3.50
4941 Beach Fun Egg 6.99 3.50
5145 Royal Banquet Room 19.99 10.00
5168 40th anniversary knights tounament 15.99 7.99
5183 Police Helicopter 24.99 12.50
5224 HORSE SHOW 29.99 15.00
5226 Horse Drawn Carriage 14.99 7.50
5234 Explorer with triceratops 24.99 12.50
5237 EXPLORER WITH MOTORCYCLE 7.99 4.00
5249 Horse Drawn Carriage and cavalry 19.99 10.00
5255 Cargo Truck with Container 34.99 17.50
5262 Aircraft Stairs with passengers and cargo 22.99 11.50
5266 CHILDRENS CLUB DISCO 34.99 17.50
5267 Hotel shuttle Bus 27.99 13.99
5276 ANIMAL ARK 59.99 25.00
5287 Mega Masters Razorcopter 29.99 15.00
5291 GIRL WITH PONY 2.99 1.50
5293 CELTIC WARRIOR WITH CAMPFIRE 2.99 1.50
5294 ARCHITECT WITH PLANNING TABLE 2.99 1.50
5296 Top Agent with Balance racer 2.99 1.50
5329 Kitchen 22.99 11.50
5330 Bathroom 18.99 9.50
5332 Living Room 18.99 9.50
5333 Children room 19.99 10.00
5355 eagle tournament knight 9.99 5.00
5409 KNIGHT WITH WEAPON STAND 2.99 1.50
5418 MY SECRET PLAYBOX HORSE STABLE 17.99 9.00
5419 MY SECRET PLAYBOX PRINCESS CASTLE 17.99 9.00
5420 MY SECRET DRAGON'S LAIR PLAY BOX 17.99 9.00
5421 My secret police station playbox 17.99 8.99
5422 Alpine Lodge 49.99 25.00
5425 ALPINE FESTIVAL PROCESSION 18.99 9.50
5432 Camp site 49.99 25.00
5433 SWIMMING POOL WITH WHALE FOUNTAIN 29.99 15.00
5439 SWIMMERS WITH RAFT 6.99 3.50
5445 Fairy Queen Ship 24.99 12.50
5446 UNICORN Carriage 12.99 6.50
5456 40th Anniversary Princess Island 15.99 7.99
5470 SITE SUPERVISORS CAR 21.99 11.00
5472 CONSTRUCTION WORKER WITH JACK HAMMER 5.99 3.00
5474 UNICORN JEWEL CASTLE 49.99 25.00
5479 ANCIENT DRAGON CASTLE 50.00
5483 FLAME DRAGON 24.99 12.50
5484 Shield Dragon 12.99 6.50
5486 CLOTHING BOUTIQUE 44.99 22.50
5487 Beauty salon 15.99 7.99
5493 Dragons treasure Advent Calendar 18.99 9.50
5571 Children with crossing guard 9.99 5.00
5602 POPSTAR STAGE 20.00
5604 KEYBOARD PLAYER 4.00
5919 PIRATE BASTION SET 20.00
6754 123 LARGE ZOO 34.99 15.00
6765 123 My take along noahs ark 24.99 12.50
6774 123 RECYLING TRUCK 8.99 4.50
6777 123 Take along Fire station 34.99 17.50
6778 123 TAKE ALONG BARN 19.99 10.00
6778 123 Take along Barn 19.99 10.00
6779 123 PONY WAGON 7.99 4.00
6786 123 CHRISTMAS MANGER 16.99 8.50
Discontinued Box
4014 SUPER SET KNIGHTS FORT 19.99 12.50
4726 SOCCER SHOOT OUT 19.99 13.50
4769 BARBARIAN WITH DOG AT CAMPFIRE 2.99 2.00
4867 LION KNIGHTS BALLISTA 14.99 10.00
4868 FALCON KNIGHTS MULTIPLE BALLISTA 19.99 13.00
5141 REDCOAT GUARD WITH CANNON 4.99 3.00
5168 40TH ANNIVERSARY KNIGHTS T/COMPACT SET 15.99 10.00
5177 BANK WITH SAFE 39.99 25.00
5186 POLICE SPECIAL FORCES UNIT 7.99 4.50
5208 TAKE ALONG UNICORN FAIRY LAND 34.99 22.50
5242 COUNT & COUTNESS 3.99 2.50
5251 SHERIFF WITH HORSE 8.99 6.00
5259 CARGO LOADING TEAM 16.99 11.00
5283 FLATBED CONSTRUCTION TRUCK 24.99 12.50
5288 SPY TEAM SKYBIKE 11.99 8.00
5293 SPECIAL PLUS 2.99 2.00
5414 PANDAS IN BAMBOO FOREST 16.99 8.00
5415 GORILLAS & OKAPIS WITH FILM MAKER 19.99 10.00
5416 JUNGLE ANIMALS WITH RESEARCHER 29.99 15.00
5417 AFRICAN SAVANNAAH WITH ANIMALS 29.99 15.00
5423 ROCK CLIMBERS WITH MOUNTAIN ANIMALS 21.99 14.00
5424 BACKPACKER FAMILY AT MOUNTAIN SPRING 18.99 10.00
5447 HEALING FAIRY IN ANIMAL FOREST 22.99 15.00
5456 40TH ANNIVERSARY PRINCESS ISLAND 15.99 10.00
5457 40TH ANNIVERSARY PONY COMPACT SET 15.99 10.00
5472 CONSTRUCTION WORKER 5.99 3.50
5473 SURVEYOR 4.99 3.00
5484 SHEILD DRAGON 12.99 8.00
5615 PICK UP TRUCK 10.00
5972 KNIGHTS CARRY CASE 9.99 6.00
5994 FOOTBALL CARRY CASE 9.99 6.00
6299 GLASS CONSERVATORY 22.25 15.50
6715 1-2-3 FARMER WITH TRACTOR 12.99 8.00
6777 1-2-3 TAKE ALONG FIRE STATION 34.99 20.00
6788 1-2-3 MEADOW PATH 14.99 9.00
Clearance Stock
4012 SUPER SET NATIVE AMERICAN CAMP£19.99 13.99
4779 FISHERMAN WITH EQUIPMENT £2.99 2.09
4782 MUM WITH KIDS & STROLLER £2.99 2.09
4787 MUSICAL CLOWN £2.99 2.09
4856 R C MODULE SET PLUS £49.99 34.99
4859 FAMILY MOTORHOME £44.99 31.49
5123 RED COAT BATTLE SHOP £9.99 6.99
5140 REDCOAT BATTLE SHIP £29.99 20.99
5182 POLICE STATION WITH ALARM SYSTEM £69.99 48.99
5185 POLICE MOTORCYCLE £9.99 6.99
5221 HORSE FARM WITH PADDOCK £99.99 69.99
5222 CHILDRENS PONY FARM £49.99 34.99
5223 SUV WITH HORSE TRAILER £29.99 20.99
5225 HORSE CARE STATION £24.99 17.49
5227 PADDOCK WITH HORSES £34.99 24.59
5229 EQUESTRIAN VAULTING £29.99 20.99
5262 AIRCRAFT STAIRS W/PASSENGERS £49.99 34.99
5266 CHILDRENS CLUB DISCO £49.99 34.99
5267 HOTEL SHUTTLE BUS £24.99 17.49
5269 LUXURY HOTEL SUITE
5286 SPY TEAM COMMANDER
5329 KITCHEN
5332 LIVING ROOM
5351 SPRING FAIRY PRINCESS WITH PEGASUS
5352 SUMMER FIARY PRINCESSN WITH PEGASUS
5353 AUTUMN FAIRY PRINCESS WITH PEGASUS
5354 WINTER PRINCESS WITH PEGASUS
5355 EAGLE TOURNAMENT KNIGHT
5356 LION HORSE TOURNAMENT KNIGHT
5357 WILD HORSE TOURNAMENT KNIGHT
5358 DRAGON TOURNAMENT KNIGHT
5411 ANGEL WITH DEVIL
5412 LUMBERJACK
5422 ALPINE LODGE
5425 ALPINE FESTIVAL PROCESSION
5426 ALPINE CABLE CAR
5427 MOUNTAIN RESCUE TRUCK
5428 MOUNTAIN RESCUE HELICOPTER
5429 MOUNTAIN RESCUE QUAD
5430 MOUNTAIN RESCUERS
5431 MOUNTAIN RESCUER WITH SEARCH DOG
5433 CHILDREN'S POOL WITH WHALE FOUNTAIN
5445 FAIRY QUEENS SHIP
5446 U/CARRIAGE WITH B/FAIRY
5449 FOREST FAIRY SURYA WITH HORSE
5450 FAIRY AQUARELLA WITH UNICORN MEADOW
5470 SITE SUPERVISOR'S CAR
5471 COMPACT EXCAVATOR
5472 CONSTRUCTION WORKER WITH JACK HAMMER
5474 UNICORN JEWEL CASTLE
5475 MAGIC CRYSTAL LAKE
5476 SWAN BOAT
5478 ROYAL CHILDREN WITH PEGASUS
5479 ASIAN DRAGON CASTLE
5480 SECRET DRAGON FORT
5481 DRAGON BATTLE SHIP
5482 GRIANT BATTLE DRAGON WITH LED FIRE
5484 SHIELD DRAGON
5486 CLOTHING STORE
5488 TOYSHOP
5489 CLOTHES STALL WITH LED PODIUM
5490 WOMAN WITH PUPPY DOGS£4.99 3.49
5491 MOTHER WITH CHILDRENS PUSHCHAIR £6.99 4.99
5492 ADVENT CALENDAR UNICORN BIRTHDAY IN F/LAND £19.99 13.99
5493 ADVENT CALENDAR DRAGONS TREASURE BATTLE £19.99 13.99
5494 ADVENT CALENDAR SANTA WORKSHOP £19.99 13.99
5516 RODEO HORSE WITH STALL £9.99 6.99
5539 COAST GUARD STATION WITH LIGHTHOUSE £49.99 34.99
5611 SHOPPING CARRY CASE £9.99 6.99
5894 PIRATE CARRY CASE £9.99 6.99
5994 CARRY CASE SOCCER £9.99 6.99
5995 CARRY CASE FAIRY £9.99 6.99
6780 1-2-3 PLANE £11.99 8.39
Massive thanks to hydra234 @ HUKD