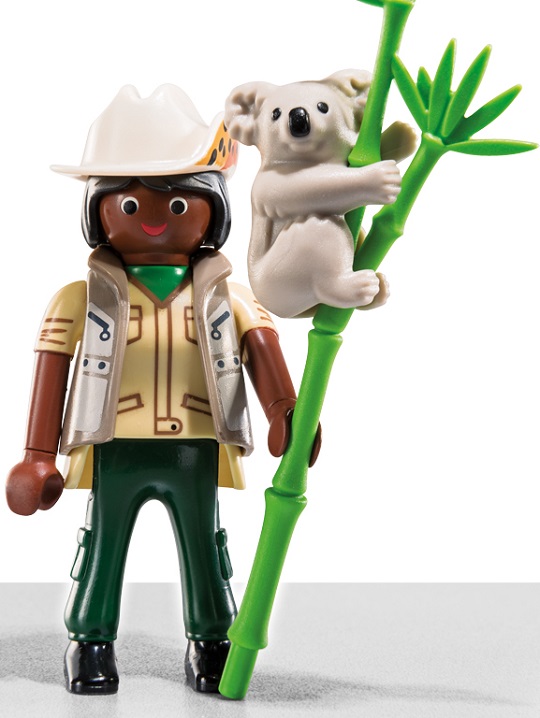 Playmobil is still big in our house. Although he is now 8, my son still uses the sets nearly all the time, and gets excited when there are new figures. Mostly I find them lined up on his Dragon Castle, as targets!
What I like about Playmobil figures is that they are easy to put together, a good size (not itty bitty like Lego figures but not too big either), and an imaginative child can have a lot of fun detaching and mixing figures up. We have a lot of odd, and some slightly disturbing, combinations in our house.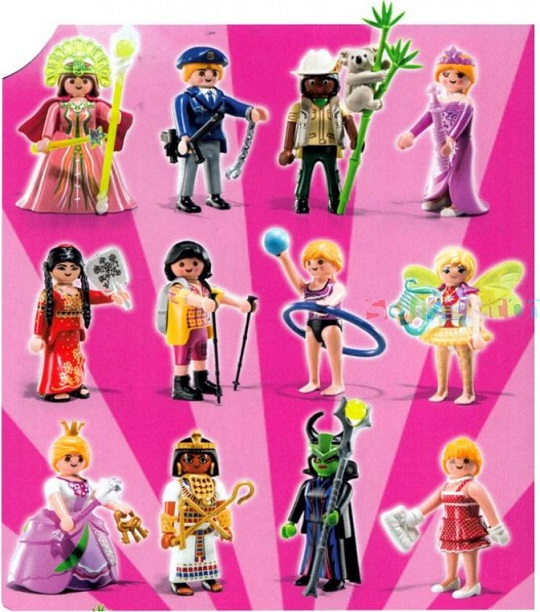 You've probably seen the foil packed Fi?ures in the supermarket or similar, usually hanging from plastic strips. Each packet is usually priced at £1.99, putting it firmly in the realm of pocket money spending. My only bone of contention with those foil packs is that you don't know what you're getting in the packet, and a child can be easily disappointed. Luckily with Playmobil he doesn't have favourites so is always contented with whatever is inside.
Playmobil has just launched Series 6, 24 new figures. There are 12 figures in the boys range, and 12 figures in the girls. Series 7 will be out in August.
The 5458 packets are aimed at boys while the 5459 packets contain toys that Playmobil feels are more for girls. Personally I dislike all this dividing by gender. Does it really matter if a boy gets a girl figure, or a girl gets a boy figure? My son has had both himself over the years, and even the princess in the pink ball gown was incorporated into his games. I don't know if Playmobil has noticed but 50% of the world out there is female, and imaginative play usually reflects the world the child knows.
When you open a packet the contents will be familiar to anyone who has assembled a Playmobil figure before. We don't even need to look at the instructions, which are generic as all the figures assemble the same way.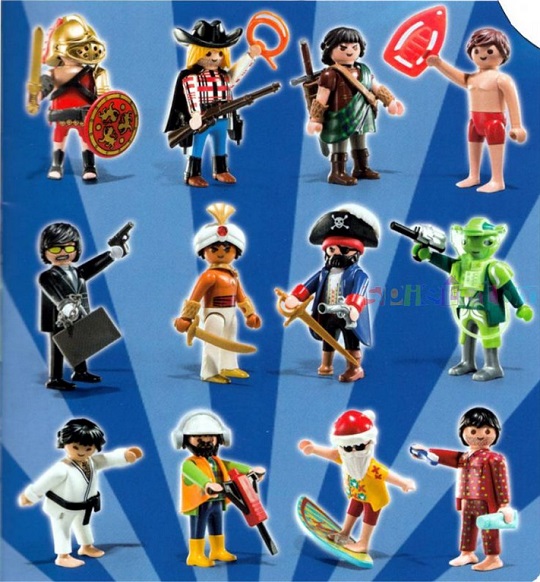 A small child may need help with some of it as parts can be tricky to click together. The figures are recommended for ages 5 and up. But once together they are robust, and take a bit of heavy handling. The accessories that come with the figures are also always well thought out, and well made.
Pros: good price, well built and designed, make great props in imaginative games.
Cons: this division between genders discourages son from getting the pink packets, and means his imaginative play is very one sided with boy figures. Yet when he has girl figures he plays happily with them.
Overall verdict: 8 / 10 I would like it if PlayMobil divided the figures using colours other than pink and blue. What about red and green?