Play Shop & Theatre £108 @ GLTC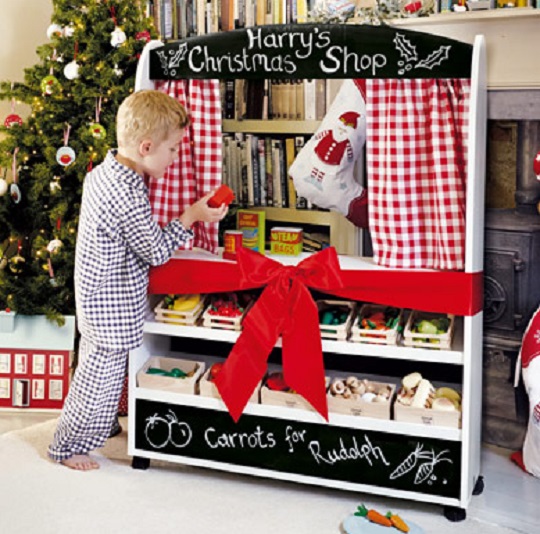 The Great Little Trading Company has dropped the price on this adorable play shop and theatre from £135 to £108. It's still pricy, really pricy, but it is really big and gorgeous and would make a stunning Christmas gift.
This fabulous play shop and theatre is clearly one of their best products as it offers kids a great opportunity to play creatively and exercise their imaginations. It has actually won awards for its play value and practical design apparently!
It comes with a storage drawer, curtains and smooth running castors so you can turn it around or wheel it away at the end of the day. You can also save an additional £18 if you buy their toy cash register and play shop crates together for £161.50. I think that their last order date may well be this Friday so hurry up and get this if you want it to be under the tree on time.