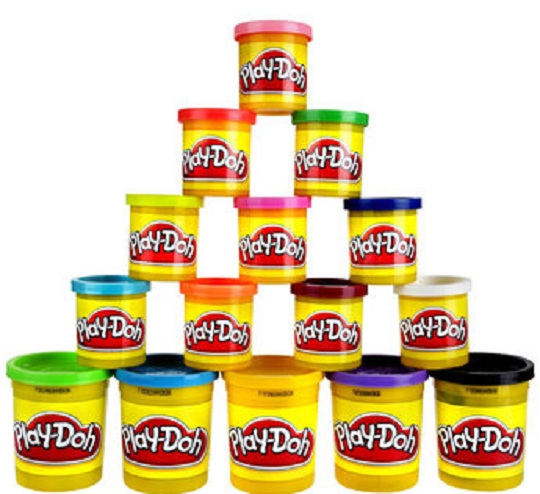 Feast your eyes on this mountain of colour from Play Doh and Toys R Us. The pack includes 15 cans of brightly coloured Play Doh for a lovely £9.99. The original price was £14.99 so you're saving £5.00, thank you Toys R Us!
You'll have hours of creative educational fun for your child with Play Doh's mountain of colour. Your children can mould and create lots of artistic and colourful models and play friends. We all loved Play Doh as kids and I have to be honest, I always thought the bought stuff was way cooler than the homemade stuff (sorry Mum). Either way though I loved playing with it and creating everything from pictures to animals.
The Play Doh Mountain of Colours pack includes 15 cans of Play Doh and a variety of cutters. I always think it's worth getting a big pack with all sorts or colours; it lasts for ages (when the kids don't mix all the colours together and we land up with a big brown lump).