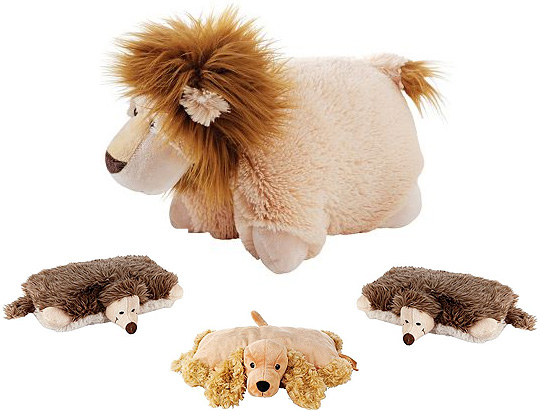 I'm in a cuddly mood today - so anything soft, cosy and cuddly is on my agenda, like these Pillow Pals that Debenhams currently have on offer - you can pick one up for just £7.14 (just make sure you enter code MM92 before you check out) instead of their usual £12.
Whilst £7.14 might not seem much different from £12, when you look at the £30 price of the similarly named Pillow Pets, when you look at the Pillow Pals again they seem much more of a bargain.
I've written about all incarnations of these soft, cuddly animal pillows that can be folded up, or opened out, plenty of times before but each time I find some new characters - I haven't seen this Spanielbefore and it instantly made me feel like a little girl again...the very first family pet I remember was a Spaniel who was exactly the same colour!
If I had to choose one of these Pillow Pals, it would be a toss-up between the lion and the hedgehog- with my bias swinging more towards the hedgehog; there's a rabbit, a pink dog and a deer, if the other ones don't take your fancy.
Standard home delivery is free and will take up to four working days, alternatively you can arrange to pick it up from your nearest Debenhams yourself.
Thanks to Mya1x at HUKD