Personalised Nutella Jar £3.99 in store @ Selfridges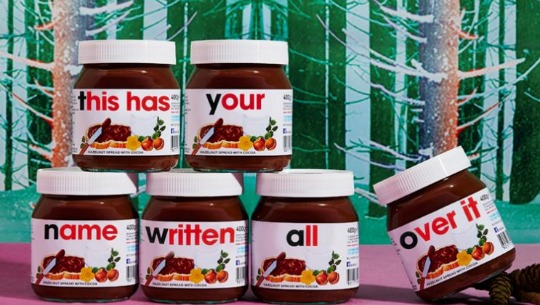 If you have a Selfridges store near you then how about this as a unique Valentines gift? You can get a jar of Nutella personalised with a name or message for £3.99!
Apparently this service was started for Christmas gifts, but was so successful, with over a quarter of a million jars being sold, that they have extended it for Valentines Day! Unfortunately this is in store only, you cannot order these online.
You have up to 9 characters to play with on your jar, and you can also use smiley's and other emojis, along with the name or message.
You can get these at the Food Halls in Selfridges in London, Birmingham, or from Exchange Square and Trafford Centre stores in Manchester.
I'm wondering if they will write "Hands Off!" on one for me, so that no one else eats it. What would you want written on yours?